X-Cart reBOOT (reDUX) Easy Custom Contact Forms (ECCF)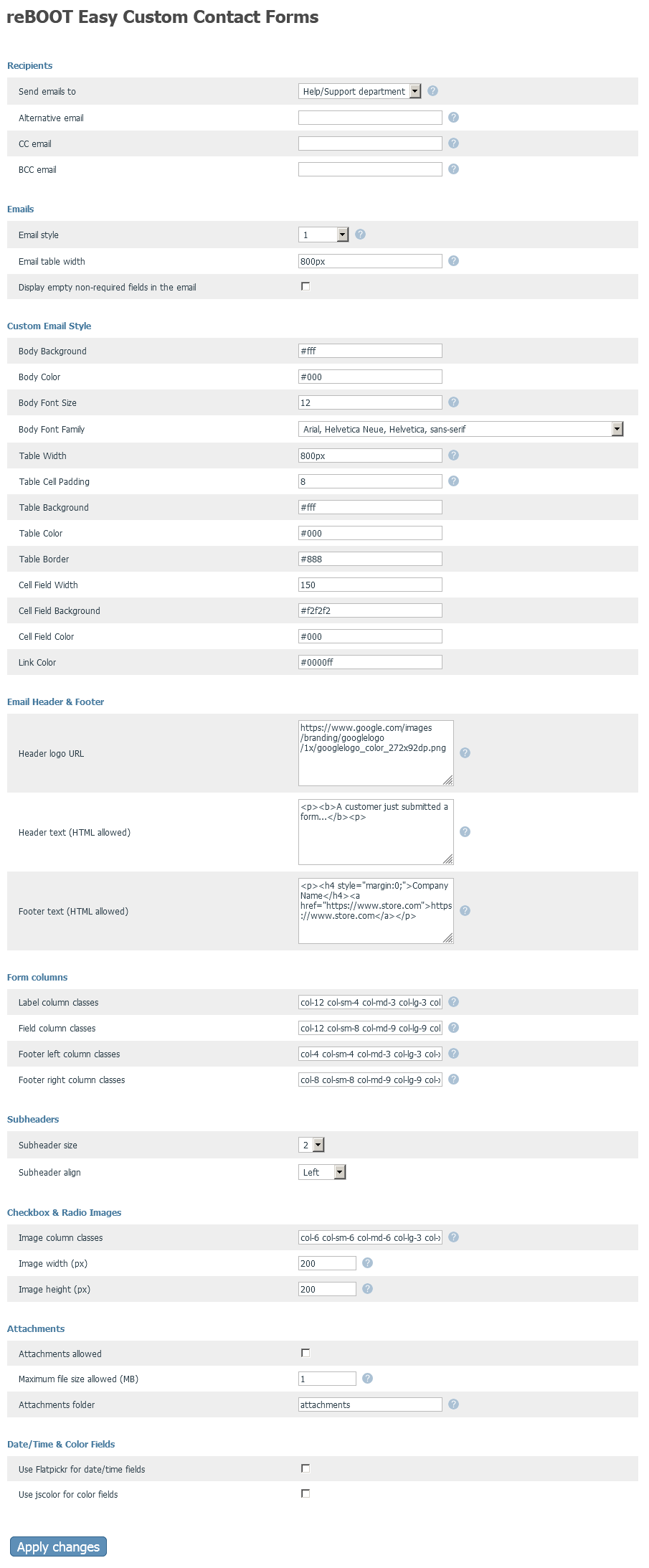 Easily create clean, valid HTML forms, no PHP skills required * Add your form fields and it does the rest!
Unlimited responsive Bootstrap v4 forms, resulting in auto-generated, nicely formatted HTML emails.
Supports text, textarea, select, checkbox, switch, radio, password, tel, number, date, time, color, file and hidden fields.
Checkbox images and radio images also supported.
Client and server-side validation. Local storage on fields is used in case of submission errors.
Built-in protecton from spam bots. No captcha required.
File attachments are optional. One attachment per form is permitted. Can be restricted to logged-in customers only.
File attachments are securely renamed/uploaded to your server, with optional secured attachment manager.
5 HTML email styles to choose from. You can customize the styles to your liking. Emails should display fine in any email client, GMail etc.
Optional header logo, header HTML and footer HTML.
* Some basic knowledge of HTML form fields is helpful, but not essential.
Many Uses...
Basic Form | Modal Popup Form | Price Match Form | Contact Form Replacement | Customer Support Form | Multi-Step Form | Enquiry Form | Feedback Form | Order Form | Room Booking Form | Car Rental Form | Questionnaire | Job Application Form | Satisfaction Survey | Complaint Form | Image Picker Form | License Agreement Form | Polls | Surveys
Various pre-made forms will shortly be available.
Future Plans...
Forms & form fields manager
Forms submissions saved to the database, with manager
Maybe auto-responder emails